Museum Ships Weekend
Museum Ships Weekend Event

Operating from the USS Razorback (SS-394) at the Arkansas Inland Maritime Museum

Special event call sign TBA but usually N5R

Friday Jun 2nd 7:00pm CDT - Sunday Jun 3th 6:59pm CD
We usually shut down around 4:00pm on Sunday

We will also be operating from the USS Hoga (YT-146) again this year.

Special event call sign TBA but hopefully N5H.

Come out and have some fun!!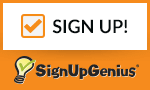 HAMFEST INFORMATION 2023
Arkansas River Valley Hamfest
HAMFEST/CONVENTION
03/04/2023
Start Date: 03/04/2023
End Date: 03/04/2023
Location: Dardanelle Community Center
2059-2099 State Hwy 22
Dardanelle, AR 72834
Website: http://www.arvarf.com
Sponsor: Arkansas River Valley Amateur Radio Foundation
Type: ARRL Hamfest
Talk-In: 146.82 131.8
Public Contact: Michael McAllister , KE5EIY
10420 Buckeye Road Dardanelle, AR 72834
Phone: 479-692-9970
Email: This email address is being protected from spambots. You need JavaScript enabled to view it.
Acadiana DX Association Hamfest and Swapmeet
HAMFEST/CONVENTION
03/11/2023
Start Date: 03/11/2023
End Date: 03/11/2023
Location: Rayne Civic Center
2120 Frog Festival Drive
Rayne, LA 70578
Sponsor: Acadiana DX Association
Type: ARRL Hamfest
Talk-In: 145.410 PL 123
Public Contact: James Romero , K5CNU
6628 Woodlawn Rd. Maurice, LA 70555
Phone: 337-319-6414
Email: This email address is being protected from spambots. You need JavaScript enabled to view it.
MTARS Tullahoma Hamfest 2023
Sevier County Hamfest
April Fool Hamfest
1st Annual Swap Fest on the Ridge
Swap Meet
Start Date: 04/22/2023 at 9:00 am
End Date: 04/22/2023 at 2:00 pm
Location: Crowley's Ridge State Park, Walcott
Sponsor: Crowley's Ridge Amateur Radio Club
Type: Swap Meet
Talk-In: 146.610
Public Contact: Unknown
Email: This email address is being protected from spambots. You need JavaScript enabled to view it.
Carter Strong 3nd Annual Hamfest
Knoxville Hamfest and Electronics Convention - ARRL Tennessee State Convention
Email: This email address is being protected from spambots. You need JavaScript enabled to view it.
License Examination
Amateur Radio Testing Information
If you're interested in testing to earn or upgrade an amateur radio license please join us at our monthly meetings.
Test sessions begin at 1:30PM.
Advance registration at Hamstudy.org is highly encouraged.
For questions: Loma Westmoreland (KU5J) at This email address is being protected from spambots. You need JavaScript enabled to view it.
For information about what to bring to the exam session, click here.
For fully remote online exam sessions try PARC
The FCC released a Public Notice on March 23, 2022, stating that the amateur radio application fees, including those associated with Form 605 application filings, would become effective on April 19, 2022. The Federal Communications Commission's authority to impose and collect fees is mandated by Congress.
The $35 application fee, when it becomes effective on April 19, will apply to new, renewal, and modification applications that request a new vanity call sign. The fee will be per application.
Administrative updates, such as a change of name, mailing or email address, and modification applications to upgrade an amateur radio licensee's operator class*, will be exempt from fees.
The $15 VEC exam fee will be paid to the Volunteer Examiner Team at the time of testing. The $35 FCC fee will be paid directly to the FCC. After the license application is received, the FCC will send a link to pay the application fee within 10 days.